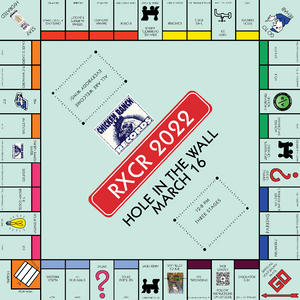 Ranch X Chicken Ranch 2022 Ranchopoly Board Poster
Our "Ranchopoly" homage to one of our fave childhood game, suitable for mounting and playing or framing.  20x20, mailed rolled and signed by El Presidente, limited edition of 25, only a few left.
CRR WILL DONATE 50% OF PROCEEDS OF THIS POSTER TO UKRANIAN RELIEF.