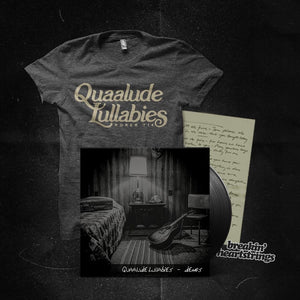 Chris Canterbury- "Quaalude Lullabies" Sponsor Package
Chris Canterbury is about to begin work on his latest album, Quaalude Lullabies.
CRR and Chris are offering a fund raiser package which includes:
New Album Sponsor Package - 
1 Signed limited edition (50 total) 10" lathe-cut vinyl with 3 acoustic demos from the upcoming album.
1 Handwritten lyric notes from one of the songs on the album.
1 Limited edition colored vinyl release of the full record, signed and numbered.
1 Limited edition t-shirt
Handful of stickers to slap around town...